News
IN MEMORIAM of Ulrich Petry
Dear Colposcopists and EFC members,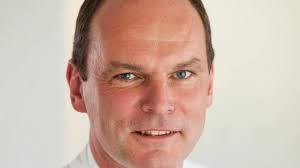 Our former President, Professor Ulrich Petry has passed away few days ago after a rapid and serious illness.
Ulrich was a dear friend to many, a true gentleman and a brilliant scientist. Ulrich was a keystone for our society EFC and an inspiration for a generation of colposcopists, not just in his own Clinic in Wolfsburg or in Germany, but in the whole Europe.
He made a huge contribution to colposcopy, science and above all to our European good relations and friendships.
We will miss Ulli and we remember him in silent mourning.
URGENT ANNOUNCEMENT: SPAM EMAILS appearing to be sent from EFC President 
Dear Colposcopists and EFC members,
We have received reports of some scam emails, asking for money, appearing to come from Professor Pekka Nieminen, EFC President.
The emails have been sent from fake addresses using his name; an example of the latest fake address is

drpekka.nieminen@hus.fi

.
Please be aware that such emails are in circulation and that we will never ask any money transfers in "urgent situations" or similar. Please DO NOT REPLY to those.
Since this is not the first time it has occurred, we urge you to always verify the address when you receive an e-mail with Prof. Pekka Nieminen's name as sender and not to respond to those who are not from Pekka.Nieminen@hus.fi, his ONLY current contact address.
If you are in any doubt about whether an email is genuine, even after checking the email address of the sender, please contact us at efcsecretariat@thetriumph.com
in a separate email or call us.
Thank you for your attention!
Events
IMPORTANT ANNOUNCEMENT:
We're very sorry to inform you that due to the recent and ever worsening COVID-19 outbreak in Europe and the related traveling restrictions, the Advanced Colposcopy course and the Satellite Meeting are rescheduled from 7-8-9 May 2020 to a further date in 2021, in Helsinki.
The EFC secretariat has contacted you if you already registered for these events, if you did not receive any communications please contact us.
New dates for the 2nd FCS-EFC Advanced Colposcopy course are the 6th and 7th of May 2021 and for the 7th EFC Satellite Meeting the 8th of May 2021. We sincerely hope that you will be able and willing to attend also then.
More information about the rescheduled events will follow in due time.
Please feel free to contact us at efcsecretariat@thetriumph.com for any query.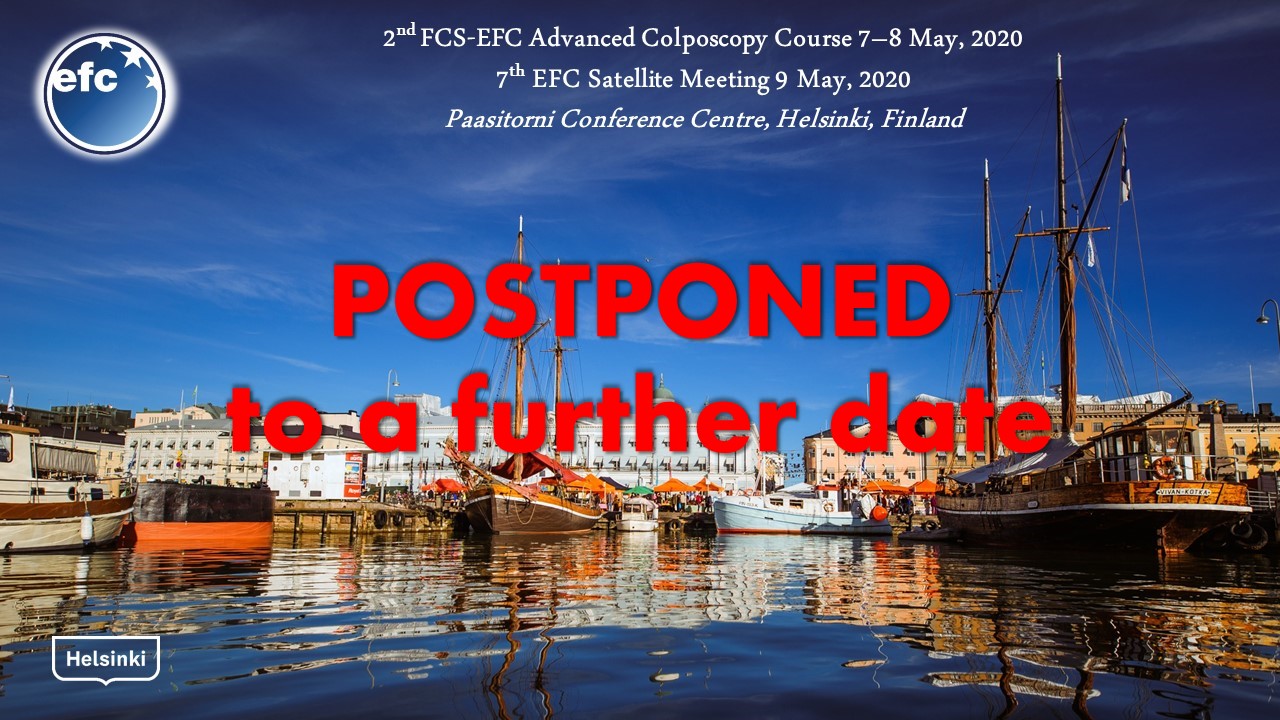 Other future events:
EFC–LAGD 3rd Baltic Colposcopy Conference
Date: 26-27 February 2021
Venue: Kaunas, Lithuania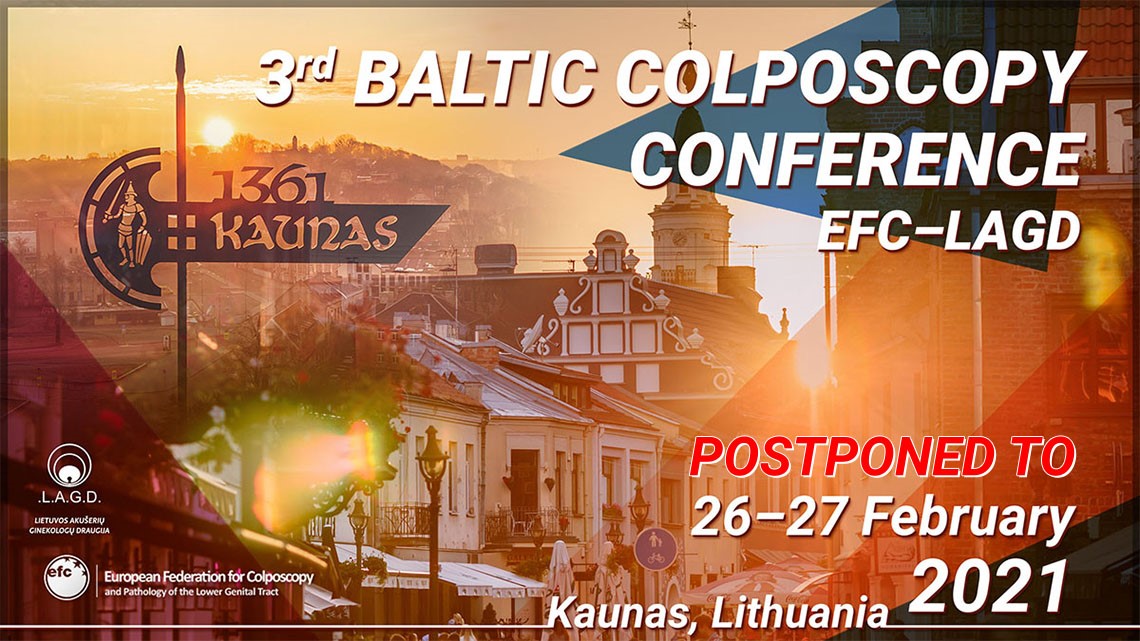 EFC 9th European Congress
Date: 8-10 June 2022
Venue: Helsinki, Finland
EFC criteria and application forms for approval of Basic Colposcopy Courses based on the consens of the EFC Satellite Meetings.
New EFC Advanced Colposcopy Courses criteria is online.
Since June 2014 EFC has been approving basic courses which meet the EFC criteria. In the future EFC will be setting the criteria for national training programmes.
EFC will only approve courses which have been approved by the national society in the country where the course is to be held.
How to become a Member Country of the EFC ?