EFC Interactive Learning Webinars for Colposcopists 2022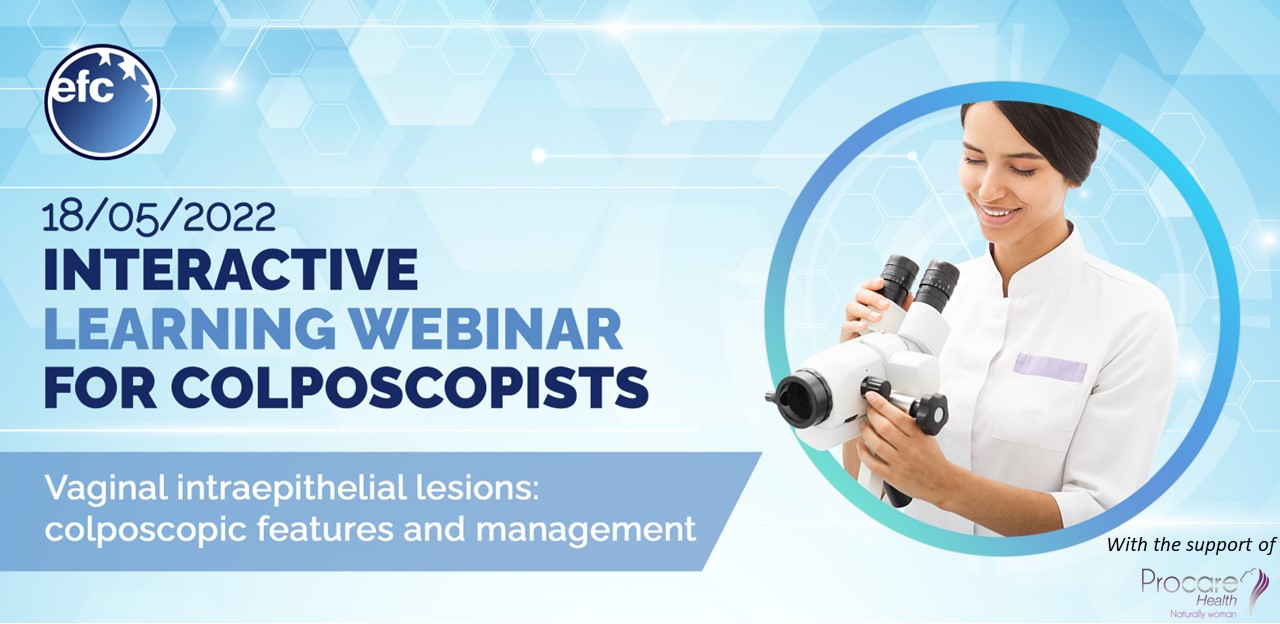 2nd Interactive Learning Webinar for Colposcopists of 2022:
V
aginal intraepithelial lesions: colposcopic features and management
Co-hosted by the French Colposcopy Society
Date: May, 18th 2022
Time: 6pm CEST
Programme: read it here.
Sorry, registration for this event is closed. 
The registration fees are:
Trainees/Nurses: 15€ 

Doctors: 20€
Registration closes on May 17th, at 4pm CEST.
Cancellation policy: a request of cancellation of registration shall be accepted until 2 weeks prior to the Webinar. Beyond said date, EFC does not accept cancellations nor does effectuate refunds.
For any query, please contact: efcsecretariat@thetriumph.com
With the support of Procare Health Iberia S.L.