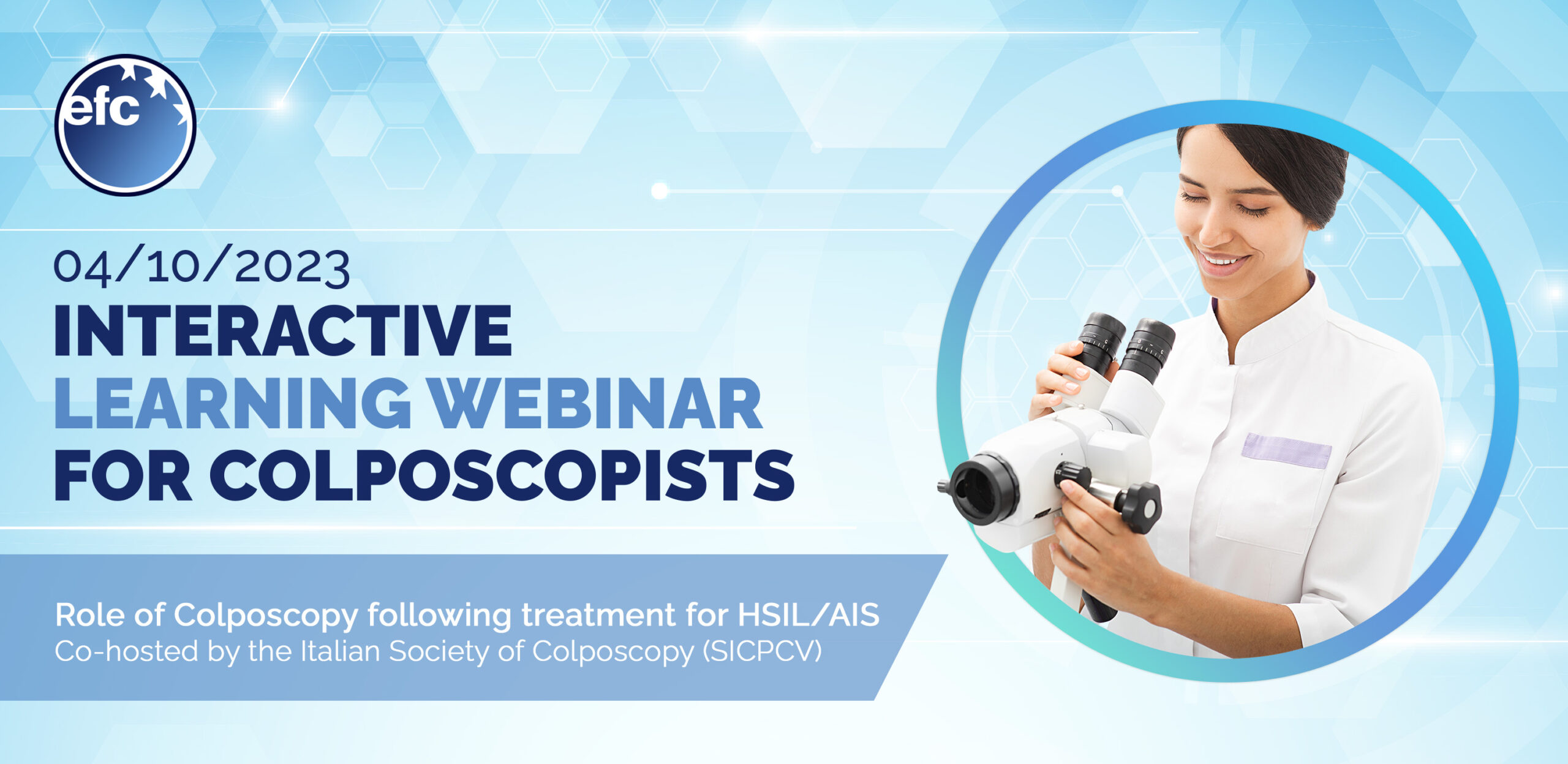 3rd EFC Interactive Learning Webinar for Colposcopists 2023
"Role of Colposcopy following treatment for HSIL/AIS"
Co-hosted by the Italian Society of Colposcopy ( SICPCV)
Date: 04/10/2023
Time: 7 p.m. (CET)
Place: Online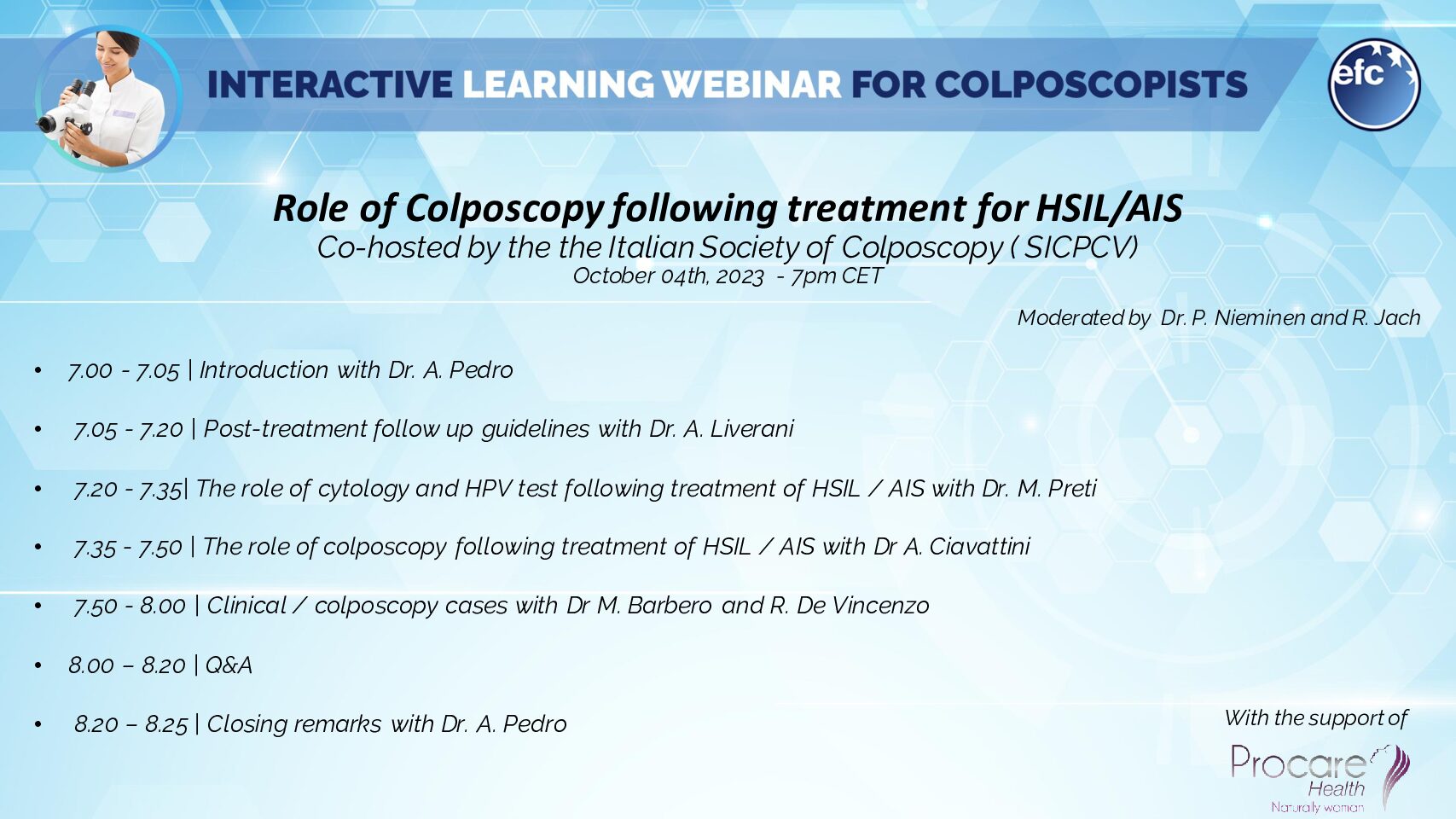 The registration fees are:
Trainees/Nurses: 15€ 

Doctors: 20€
Registrations will close 02/10/23 4 p.m. (CET)

Cancellation policy:
A request of cancellation of registration shall be accepted until 1 week prior to the Webinar. 
Up to this date 50% of the total amount will be refunded.
There will be no refund for the bank charges.
For any query, please contact: efcsecretariat@thetriumph.com